SLIMELIGHT - Slimelight Club www.slimelight.net
Saturday, 31 March 2007

saturday 31st march 07


Skeletal Family + Chrisreedunit


[Chris Reed is the founder member and front man of post-punk band Red Lorry Yellow Lorry.]
+ 3 floor slime,with trad goth floor and cinema
Last Updated ( Thursday, 01 February 2007 )


www.skeletalfamily.com









www.chrisreedunit.com


[he also promised to play some RLYL tracks too!]
Chris Reed Unit: MinimalAnimal

The new album MinimalAnimal is out now.

This new album encapsulates Chris Reeds unique and intensley focused musical style.

" This stripped-down sound is raw and minimal. It's different, but if you like Red Lorry Yellow Lorry you should love this record and will hear the thread that connects it "
- Chris Reed.

Pure, majestic minimalism.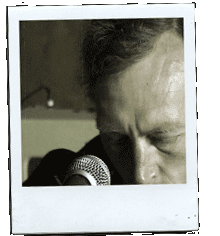 _________________
"if the music is loud enough we won't hear the world falling apart" ["Jubilee" ]