More In Excelsis press clippings :PaulRabJohn's Scrapbook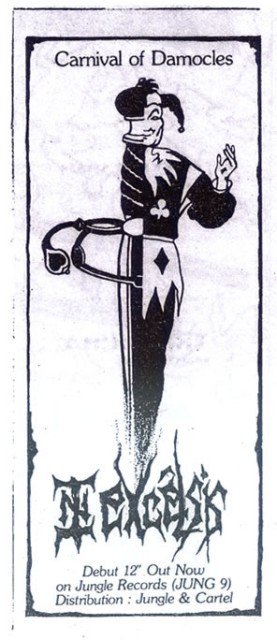 To PRJ's IN Excelsis scrapbook
PRJ's In Excelsis scrapbook Slideshow

Many thanks to Paulrabjohn whom has presented his latest episode
of his scrapbook, this time featuring In Excelsis.
In it are features by Richard North, Steve Keaton and Mr Spencer.
not sure what 'rags' the second 2 are from but Steve Keaton's article
appeared in 'Sounds' December 31st 1983.
Also Paul has digitised a number of In Excelsis rehearsal etc tapes
which Spon had turned up in his collection. There are some interesting
moments within these audio archives and we shall be presenting some
of the finer moments on 'Streem' in the near future..
So watch this space!





_________________

Visit The new UK Decay Communities