The Ultimate UK Decay Web Resource!

Welcome, to visit the Forum please click the tabs below


Tribute


Steven David Harle

1960 to 1995 RIP

UK Decay Communities

It has been more than twenty years since the Band split
up and sadly that time has not passed without sorrow!

In March 1995 Steven David Harle, founder member and
Drummer with UK Decay,passed away whilst 'backpacking'
in India. Steve had fallen in love with India and had visited
there several times.

He is profoundly missed and his memory wil be cherished
forever. This page will become a tribute to Steve and
to other lost friends and crew.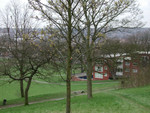 'Steve's' Tree and more pics