Mick Mercer's FURYO photos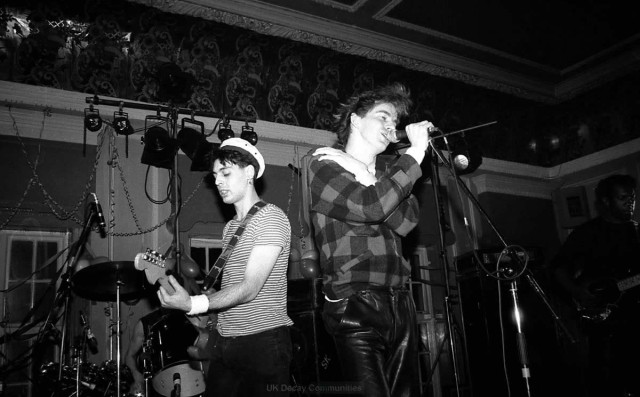 Click for larger view

Mick mercer's FURYO photo's here

A big thanks to Mick Mercer, for sending these fabulous Furyo photo's
from their gig at the Klubfoot on 20 December 1983.
A very welcome contribution to the Furyo gallery, these pictures catch Furyo
at their most pertinent form. At this time in the bands career anything could
have happened as the optimism of the new band was driving towards new
possibilities.
These pics were taken almost a year after UK Decay played their final
gig at the same venue. By now Albie de lucia had become established in
the line up.
We have set up a nested album in the Furyo Gallery to host these
pictures, here
A slideshow of the album can be found here

Thanks again Mick!






_________________

Visit The new UK Decay Communities